Listen to "Tyler Bird, Bolts in Sweden and Lazlo Holmes!" on Spreaker.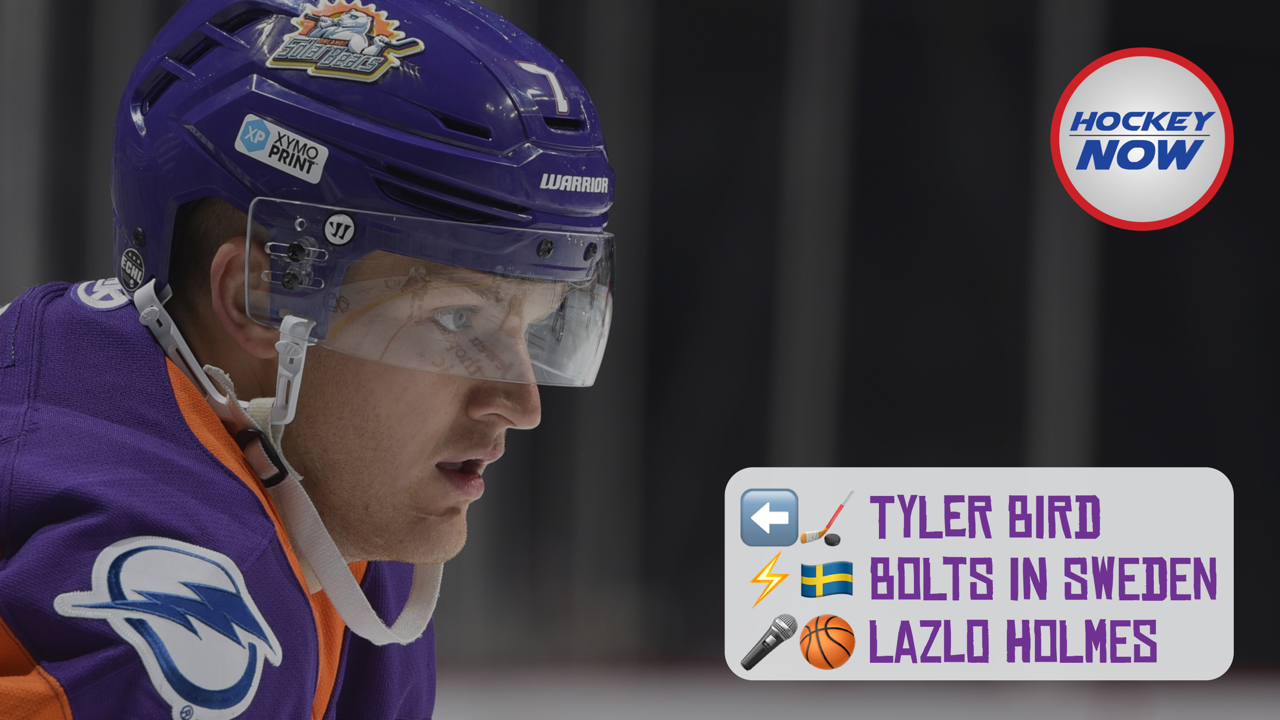 Hockey Now is BACK! The Solar Bears had their traditional School Day game, with the largest attendance in Solar Bears History, a game where Tyler Bird picked up his first goal as a Solar Bear. Tyler jumps on a call to talk about his time with the team so far, his NHL Development experience and the Everblades/Solar Bears Rivalry.
The Tampa Bay Lightning are in Sweden for the Global Series, a pair of games with the Buffalo Sabres at the Globe! Victor Hedman, Rasmus Dahlin and other Swedish-born NHL stars return to their homeland to play, but are these games more important than the other Global Series games? Plus – a trip away doesn't hide the Bolts early season woes. What is the problem? Bryan knows.
Lazlo Holmes. Chance the Rapper. An SNL skit that is taking the Hockey World by viral storm. Do you like it? Are you a crotchety traditionalist? Someone on the show is…to no surprise! Also, the next chapter of the Evander Kane story is a can of worms for the NHL, at a time when the league is embracing gambling. Dangerous? Maybe! Eric, though, isn't surprised the guys would hit the tables, but with conditions.