Listen to "Kuqali Calls, Maroon Lays it Out and Babcock's Out in Toronto!" on Spreaker.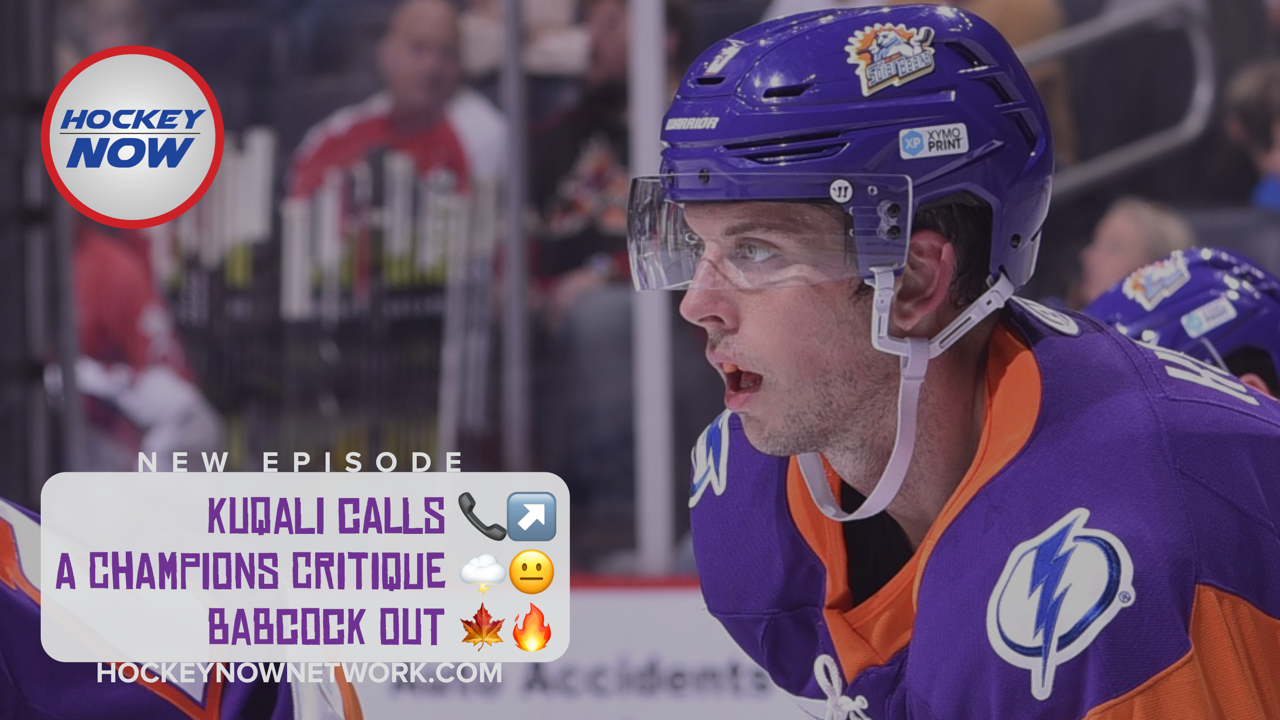 OSB D Alexander Kuqali calls in to be the first "Hat-trick Guest" on Hockey Now. In his third visit, Kuqali breaks down the Solar Bears turnaround after the Everblades losses, and whether the message in the locker room relayed to the ice. Alexander also talks about the recent Orlando Sentinel article about his Mother, Marcia, and her ongoing battles with Cancer, and the support from his Hockey Family through this time.
Pat Maroon received his Stanley Cup Ring when the Lightning visited St. Louis this past week. The Lightning dropped their 2nd straight, and Maroon has some frank and direct comments about what his team needs to do moving forward through the early part of the season.
In the "it was a matter of time" headline of the week, the Toronto Maple Leafs fired their Head Coach, Mike Babcock, and replaced him with their AHL coach, Sheldon Keefe. It's clear that the Leafs, led by GM Kyle Dubas, are trying to point in a more modern direction, and Babcock was the hurdle. What happens, though, when a Coach "loses the room"? Who better to ask than Eric, who was in Maple Leafs camp with these coaches, and his playing career experience.